About LK Technologies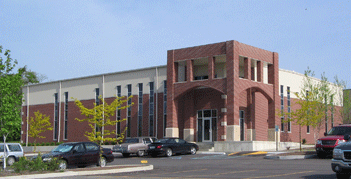 The company was founded based on research in the area of high resolution electron energy loss spectroscopy (HREELS) carried out at Indiana University, Bloomington in the early 1980's. These innovations led to the founding of the company in 1985 with the introduction of the Model LK2000 HREELS spectrometer, which has seen wide use in university and industrial research laboratories worldwide. A few years later the company introduced the first commercial digital control electronics for HREELS (Model LK2000-DAC) which made the technique much more user-friendly and more productive for the surface scientist. The LK2000 became the "workhorse" of commercial HREELS and along with the LK2000-DAC helped to establish LK Technologies as the world leader in HREELS. In recent years the company has introduced the ultrahigh resolution (0.5 meV) ELS3000 spectrometer based on research carried out at the KFA, Juelich, Germany. The ELS3000 combines the electron optics design of the KFA with LK Technologies expertise in low noise digital control systems to produce a spectrometer geared for very high performance in surface vibrational spectroscopy. With the dual offering of the versatile LK2000 and the ultrahigh resolution ELS3000 LK Technologies continues its leadership role in commercial HREELS.
Following the success of the LK2000 the company introduced several new products for surface analysis applications. These include a complete line of reverse view LEED/AES systems (RVL2000), a versatile, compact electron energy analyzer (MINICMA™), the NGI3000 ion gun and the EG3000 electron gun. The latest addition to our HREELS product line is the ELS5000 ultrahigh resolution spectrometer.
In addition to the above products the company specializes in building complete UHV systems which combine several surface analysis methods from LK Technologies components as well as other manufacturers. Systems delivered, for example, have combined HREELS, LEED/Auger, STM/AFM, mass spectrometry (thermal desorption), CVD film growth and have included advanced sample preparation and handling systems.
The emphasis at LK Technologies has always centered on the development of innovative and reliable products with the goal of complete customer satisfaction. The company is grateful for the opportunity to work with surface scientists the world over these many years and looks forward to the opportunity to do so in this new millenium. We hope you will contact us at our main headquarters or one of our representatives listed under contacts.